Vernon & District Family History Society
SHARING GENEALOGY KNOWLEDGE SINCE 1982
Burton Old Cemetery
The following is a transcription of the Burton Old Cemetery located near the village of Burton, British Columbia, Canada.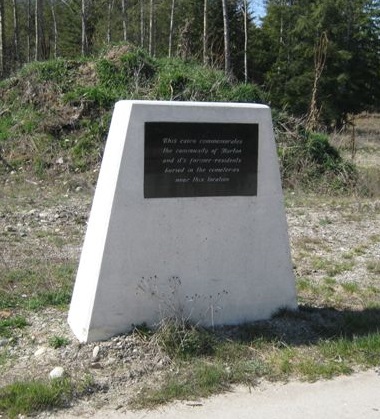 Historical Background
The Burton Old Cemetery is commemorated by a cairn placed beside Highway No. 6 near the village of Burton. Not far from this site was the location of the cemetery. With the flooding of the Arrow Lakes this cemetery was covered with heavy rock before flooding took place and a list of all known graves was made.
The bronze plaque near the gates of the new Burton Community cemetery lists the names of all those known burials in the old cemetery.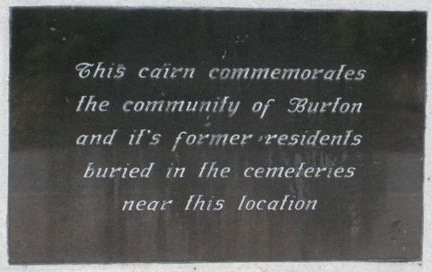 The old cemetery in Burton was established by the local Women's Institute around 1923 when they purchased land from Mrs. Gayford and established a community cemetery.
Albert Johnson, now a resident of the old cemetery, built a number of the coffins used.
Layout
The old cemetery now lies under the water of the Arrow Lakes covered by rock and gravel.
Driving Directions
This cairn is placed beside Highway No. 6 near the village of Burton.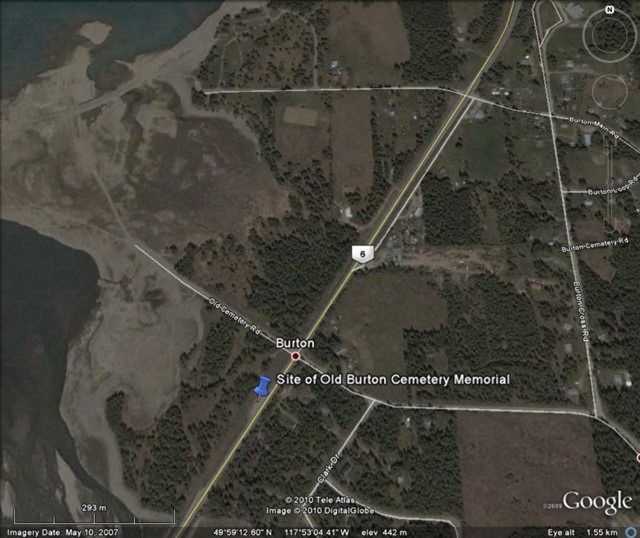 The plaque listing the names of the interments of the old cemetery can be found at the Burton Community Cemetery. Note that this plaque lists only the names; additional information on birth and death dates was discovered through additional source of information listed below.
Interments
The interments for the Burton Old Cemetery can be viewed as a pdf file here » interments.pdf
Additional sources of information:
BC Vital Events Index
familysearch.org
Whisle Stops Along the Columbia River Narrows Burton New Horizons Book Committee, 1982
Last updated July 2012